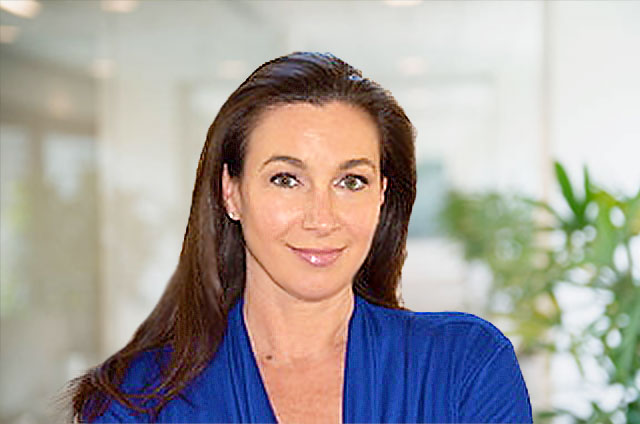 My name is Lisa Berman Sylvestri MSPT, CLT-LANA. I have over 20 years of experience as a physical therapist, over 12 of which are in the lymphedema and oncology arena.
Early on in my career, I had a family friend who suffered from a disease called lymphedema, which was caused by her breast cancer treatment. I had begun my practice working in outpatient orthopedics, but after doing my research to learn about this condition and realizing the lack of certified lymphedema professionals in my area, I decided to focus on that field. I'm so glad I did. After I heard my first patient tell me that I was the first, and only, person who had made her feel good during her cancer journey, I knew I had found my calling. By 2010, I completed my second lymphedema specialist certification program to ensure I was doing my best for all of my patients.
I now have advanced certification through the Lymphology Association of North America (LANA) and teach other physical and occupational therapists of the importance of recognizing and treating all swelling and lymphedema. I am also involved with the local chapter of the Cancer Support Community where I speak to the "Newly Diagnosed Breast Cancer Group" on lymphedema.
My passion is working with the lymphedema, breast cancer and oncology patient population. I get great satisfaction being a part of the recovery journey. I also enjoy treating anyone who suffers from chronic and significant swelling, from other types of lymphedema or other medical conditions. I am excited for this next step opening Oasis Physical Therapy and Wellness.
When not working, I enjoy time with my family, traveling, wine tasting and food / cooking, as well as enjoying the California lifestyle.
My Vision
My vision is to create an oasis of healing where you feel comfortable, empowered and encouraged get back the life you want to live, and to thrive!
My Mission
My mission is to ensure every patient who has received a cancer diagnosis is able to have a great quality of life. I will work with you one on one, to help you eliminate your fears, gain strength, reduce swelling, and achieve your personal goals. I want to help bridge the gap from prehab to long term care in the cancer community.
1998 – Received my BS in Health Sciences from Boston University
2000 – Received my MS in Physical Therapy from Boston University
2008 – Became a Certified Lymphedema Therapist (CLT) through the Academy of Lymphatic Studies
2008 – Began working as a CLT in Boca Raton, FL
2010 – Became a CLT through the Dr. Vodder School North America
2012 – Developed and built a lymphedema treatment program at San Ramon Regional Medical Center
2018 - Began teaching a CEU course to other clinicians about lymphedema management and treatment through Summit Continuing Education
2019 – Became CLT-LANA through the Lymphology Association of North America
---
Contact me today to schedule a free 15-minute phone consultation.